Goa is one place in India that is on almost every visitor's list – and why not? The spirit of the place is unique. It's a fun place you can't get enough of. There's plenty to see, do, and experience in Goa, According to leading tour operators in India, here is a list of must things to do in Goa:
The Best Things To Do In Goa
The top Things to Do in Goa include Beaches, Scuba Diving, Rafting, Water Sports, Ocean Trek, Canyoning, Visiting a spice plantation, Parasailing, Surfing, Taking in a slice of history, Camping, Dolphin Ride, Experiencing the wildlife, Sports Fishing, Saturday Night Market, Visit to Dudhsagar Falls, See the Dolphins, Cruise on the Mandovi, etc.
Beaches! Duh: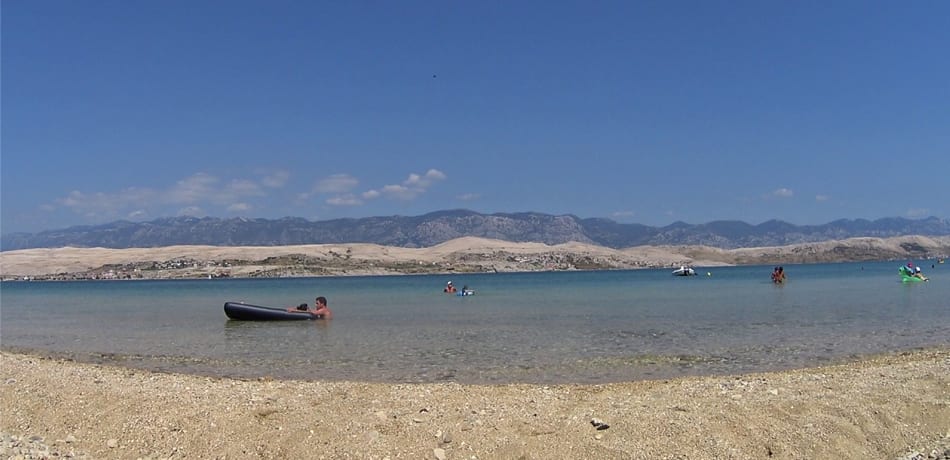 But you must know which beaches to visit. If you're a party animal, head to Baga, Anjuna, and Calangute – lots of liquor, dancing, and merry-making.
If you're looking for less crowded, tranquil beaches, you need to go to South Goa. Utorda, Betalbatim, and Arossim are places where you can just listen to the soothing sounds of the waves, and doze for hours on the pristine white sands.
Water Sports:
Goa's beaches are teeming with water sports enthusiasts; try some of it yourself! Parasailing, windsurfing, banana boat ride, catamaran sailing, and jet skiing, are some of the most popular activities.
Depending on the season and the number of rides you take, this can cost anything from 200 to 1500 rupees.
Visit a spice plantation: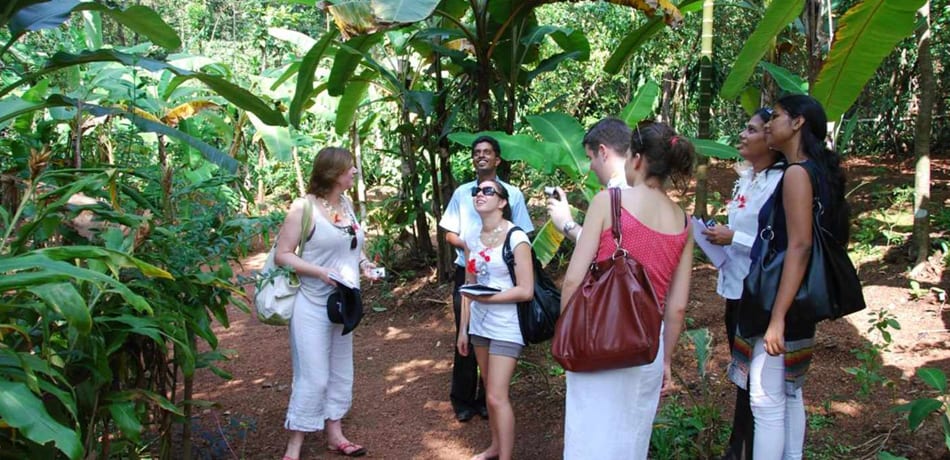 There are quite a few of them here. Some, like the Sahakari plantation in Ponda, even allow you to pluck and taste some chilies. While there, you can enjoy a traditional Goan lunch cooked with farm-fresh spices.
You can also play and shower with the elephants here – that is something you won't forget in your lifetime!
Take in a slice of history:
There are many old churches and other monuments worth visiting in Goa, like Fort Aguada, Sé de Santa Catarina in Old Goa, Cabo de Roma, and the Basilica of Bom Jesus in Panjim.
There are also many museums and art galleries, old bungalows, and bakeries that serve as a reminder of Goa's colonial past. The museums are interesting because you will often find Hindu artifacts in a Portuguese-cum-colonial setup. It's a mesmerizing blend of two vastly different cultures
Experience the wildlife: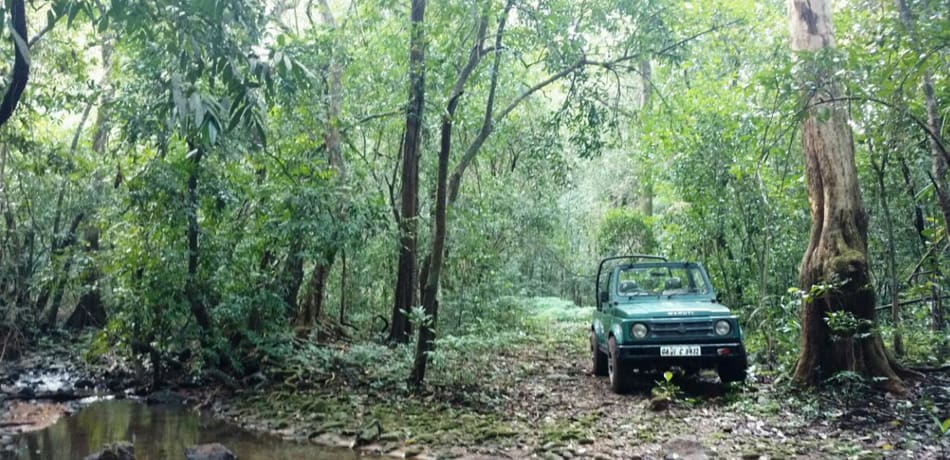 In Goa? Yes, it may sound incredulous, but it's true. Try to catch glimpses of different deer varieties, panthers, sloth bears, and hordes of bird species like the emerald dove, fairy bluebird, paradise flycatcher, and more at The Bhagwan Mahavir, Cotigao, Bondla, and Mhadei Wildlife Sanctuaries and Mollem National Park.
Saturday Night Market:
Set up by a German named Ingo, this market in Arpora is an interesting place and features an eclectic collection of clothes, cuisine, footwear, and junk jewelry.
You can also tuck into yummy food: everything from Rajasthani dal-bhati to Spanish paella is available! Music streams out of speakers through the day, reaching a fever pitch around midnight; if you're lucky, you may enjoy a live DJ at Daniel's bar.
Apart from this, there are many interesting flea markets that you can visit – but be sure to sharpen your bargaining skills.
See the Dolphins: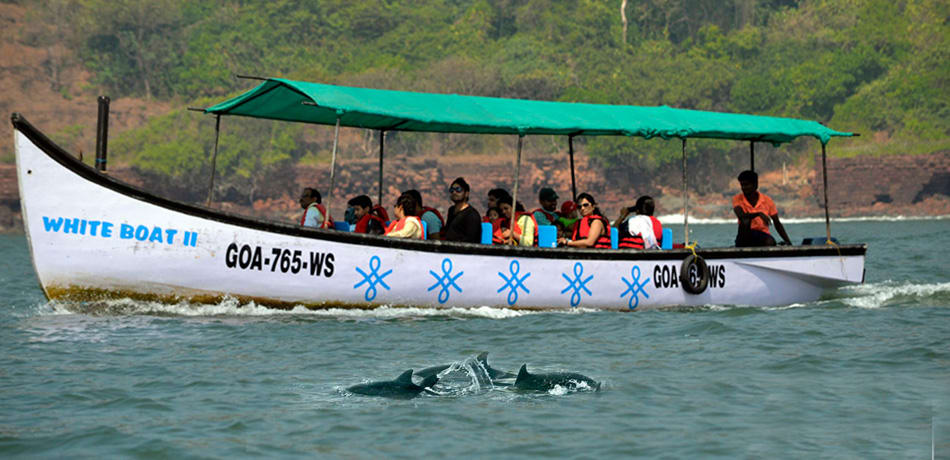 Dolphin cruises are exciting; if you're lucky, you may catch sight of some of them jumping up and down, and even racing with your boat. This is often clubbed with a day tour of Grand Island.
Cruise on the Mandovi: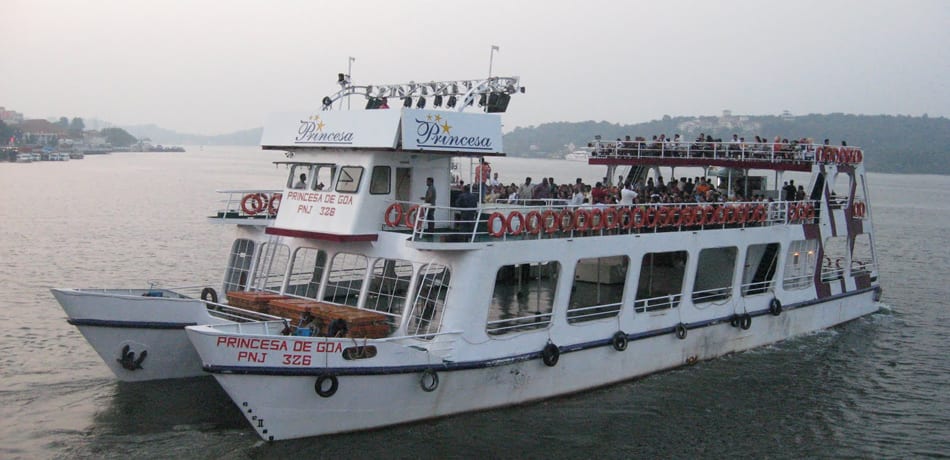 The Mandovi is one of the most important rivers of Goa; a boat cruise on this is a memorable experience: cruising down the river in the evening watching the sunset, and then the lights of the city.
It is often accompanied by dance and other performances. And you can buy drinks on board.
Food: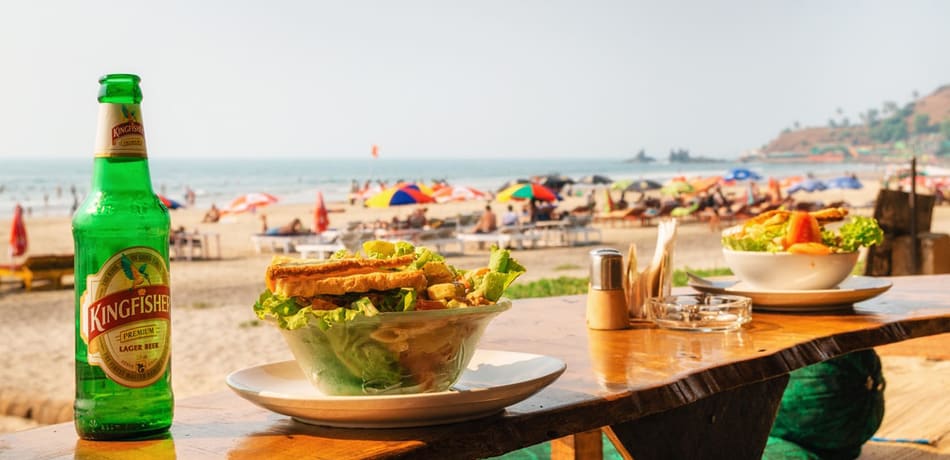 Last, but not the least, you definitely need to try the local cuisine. There are restaurants a-plenty in Goa, offering cuisines from all over India and the world. But for local food, you can try these places:
Mum's kitchen in Panjim. Must try: rava mussel fry. Lots of vegetarian dishes too.
Martin's Corner, Betalbatim. Must try: King crabs and prawn vindaloo
St.Anthony's beach shack, Baga. Equally good veg dishes and seafood. Must try: flavored hookah. Enjoy live music and karaoke.
Curlie's, Anjuna. Must try: Pau (Goan bread) egg sandwiches
Spice Goa, Mapusa. Must try: freshly caught fish in curry
Britto's, Calangute. Must try: fish acute
We're sure you are more than tempted to visit Goa. HTO is one of the top tour operators in India, taking visitors to a wide range of destinations. Just let us know when you want to go, how long you want to be here, and your budget, and we'll get back to you with your personalized itinerary! Contact us here:+91-9829488511.
Sheesh
Director of Hidden Treasures India - a tour operator company which makes the travel arrangements in entire Indian Sub-continent
Further Reads